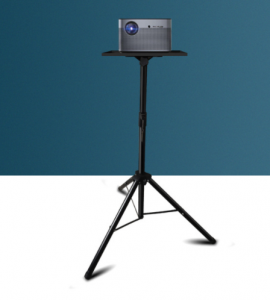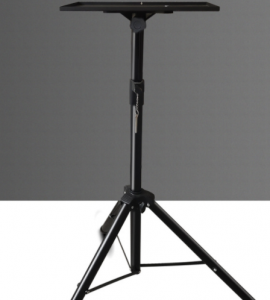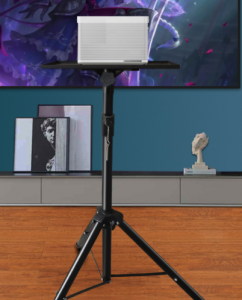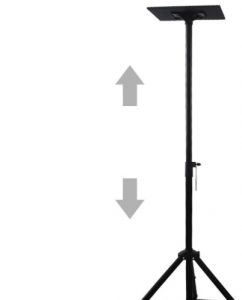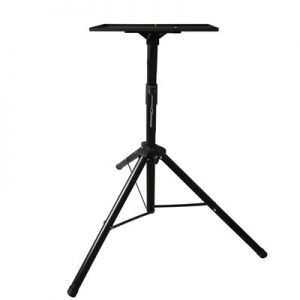 Types of
Projector bracket
style:
Tripod, modern
material:
black
format:
16:9
portable:
Yes it is
Warranty (years):
1 year
After-sales service:
Other, free spare parts
shell material:
steel
size:
60-120 inches
Fire-proof level:
Yes it is
Self-locking:
Yes it is
How to install the projector bracket
first of all. How to install the projector bracket
The installation of the projector bracket is mainly to determine our projection position. Generally speaking, it is in the middle of a room. The first thing we need to do during construction is wiring. Wiring is more troublesome, and holes need to be punched in the wall. These details need to be considered in advance. After that, the projector bracket is fixed. At this time, we have to adjust its height, not too high or too low, and it must be in line with human senses.
Second, the advantages and disadvantages of the projector bracket installation
Many people think why do you need to install a projector stand? Can I just put the projector on the table? If you install the projector bracket, because its position is fixed, you don't have to worry about the picture shifting, and it is more suitable for heat dissipation without obstruction. However, if you choose to lay out the wire, you must consider burying the hidden wire. Otherwise, two HDMIs hang down from the top of the head, which is ugly and unsafe. When installing, pay attention to whether the chandelier is still installed in the room, and don't let the hanging chandelier block the projection.
Third, the installation steps of the projector bracket
First of all, we need to consider the environment of the site, and then determine its installation location, and make accurate judgments and installation ideas in time. Find the hanging position of the projection screen, install the projection screen, and perform distance measurement after the projection screen is installed to prepare for the next installation. Open the ceiling mount and install the feet of the ceiling mount to the projector. Fix the hanger on the ceiling, and fix it directly on the ceiling with expansion screws or screws.