Introduction to projector mount
Service Scope: We undertake wholesale of various projectors, custom projector brackets, sizes, colors, packaging, etc., and can also customize any logo. Our products are of good quality and very popular, and the prices are cheap. We hope that you will be interested in our products. interested.
The projector mount is a device for fixing the projector on the ceiling.
With the development of video and science and technology, projectors are widely used on various occasions. After the user purchases the projector, the placement of the projector becomes a new problem, and the amount of the projector arises accordingly. The hoisting of the projector is realized by the projection hanger. With the mount fixed, the projector can project at the adjusted distance and angle, and there is no need to calibrate the next time it is used. When the projector is not in use, the expansion and contraction of the projection mount The projector is placed in the ceiling, which can also play a good role in protecting the projector.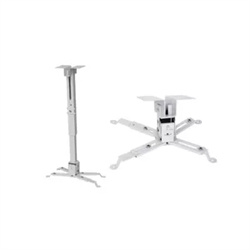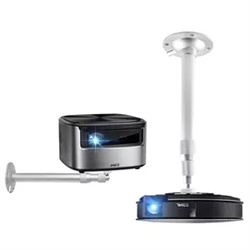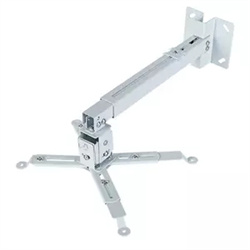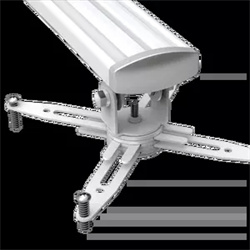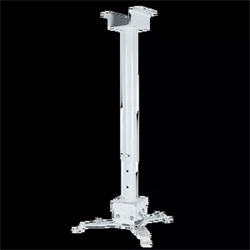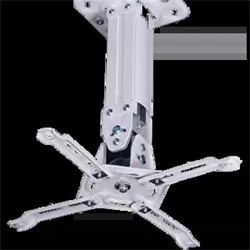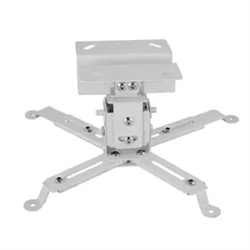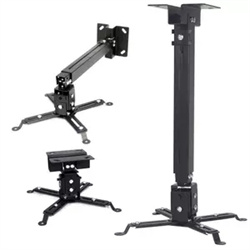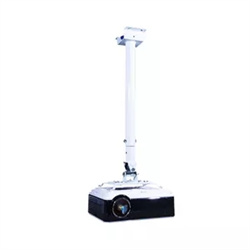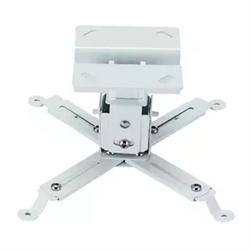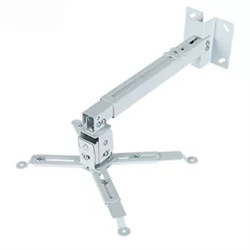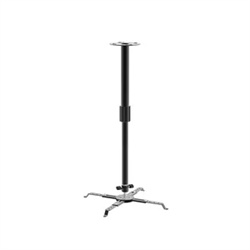 Classification of arm projector hangers
Arm type lifting hanger
The arm-type lifting is fixed to the projector by a universal claw, and the projector is lifted and lowered by a hydraulic lever installed on the ceiling. This kind of hanger is characterized by simple structure, convenient installation, and does not need to consider the shape and volume of the projector, and is suitable for the hoisting of various projectors.

Arm type fixed hanger
The appearance of the arm type fixed hanger is similar to the arm type lift hanger, but the arm type fixed hanger does not have a hydraulic lifting device, which is suitable for environments that do not have many requirements for the overall layout of the room, such as school classrooms. The simplest structure is compared to others. The type of hanger is cheaper.

Multi-section tube type precise positioning large projector hanger
At present, the mainstream electric hanger for large projectors is an electric hanger mainly made of single-section or multi-section aluminum alloy tubes. This kind of electric hanger has more precise positioning. The load-bearing projector is larger. And can be routed inside the tube. Internal wiring, beautiful appearance, small size, large stroke, large load-bearing capacity, electronic positioning, very accurate, convenient installation, simple debugging, low failure rate, high-cost performance, and it can replace the cross shear hanger and push rod type The new product of the hanger, it can hoist projectors, cameras, lighting, audio and other equipment, the hollow of the false ceiling can be automatically filled when it is lowered, which is very beautiful.