How to choose the size of the projection screen?
Common screen
At present, the home users of projectors buy the most picture frame screens and electric screens. These two screens have their own advantages in performance, characteristics, and cost-effectiveness. The picture screen frame is fixed on the wall and cannot be folded, and the effect is good and the service life is long; The curtain can be raised and lowered electrically, and can be put away when not in use. It does not take up space and is preferred for small apartments.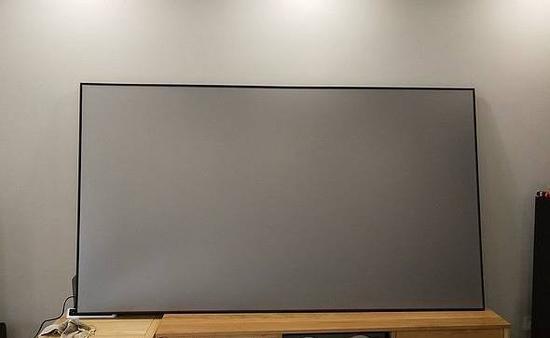 Type of curtain
White plastic screen: good color reproduction, large angle, suitable for home use
Glass bead screen: can improve the brightness, the angle is smaller, suitable for front projection of the projector, suitable for business use
White glass fiber: moderate brightness, more realistic color reproduction, large angle, good flatness and no deformation, good 3D effect, suitable for home and commercial use
Gray glass fiber: In the case of strong light, it can eliminate most of the interference of ambient light, which requires the brightness of the projector.
Screen size
There are many misunderstandings in the selection of screen size. The larger the size, the better. In fact, the screen size needs to integrate a variety of conditions, such as projector resolution, brightness, projection ratio, projection distance (the distance from the projector lens to the screen), and viewing Distance (the distance from the eye to the screen), installation space (the size of the place where the screen is installed), etc. And the delivery effects of different brands and models of projectors are also different. You should check with customer service before purchasing. Take Dangbei F1's 1080p, 1.2:1 projection ratio, and 1400ANSI brightness as an example: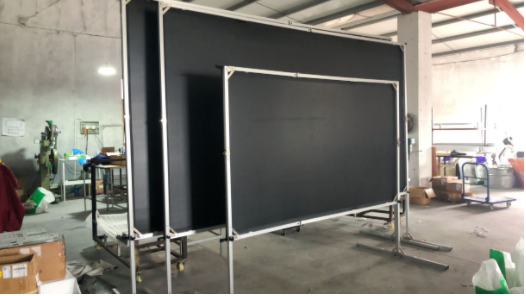 ①Household (generally recommended viewing distance):
Choose 100 inches for about 3 meters; 110 inches for about 3.5 meters; 120 inches for about 4 meters; 135 inches for about 4.5 meters; 150 inches for about 5 meters. The picture uses the 100-inch screen viewing effect of the Dangbei F1+ white plastic screen. The picture is clear and natural, with moderate brightness, and it is easy to watch.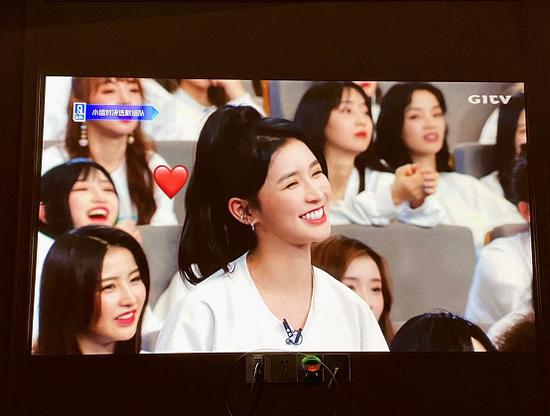 ②Use of meeting room:
100 inches is recommended within 20 square meters; 120 inches is recommended for 20-40 square meters; 135 inches or 150 inches is recommended for 40-80 square meters.